Detects And Warns Of Sump Pump Failures!
A simple float switch designed to monitor the water level in a sump pump well. Connect to a warning device or alarm system and you have a low cost sump pump alarm. Easily configured as a normally open or normally closed switch. Can be connected to relays and other devices to drive high current loads. Hose clamp allows easy level adjustment.
Specifications
Switch is U.L. listed.
1 Amp Max at 24 VDC.
Recommended < 250ma.
24 inch lead wires (20 AWG)
Operating temperature not to exceed 90 deg. Celsius.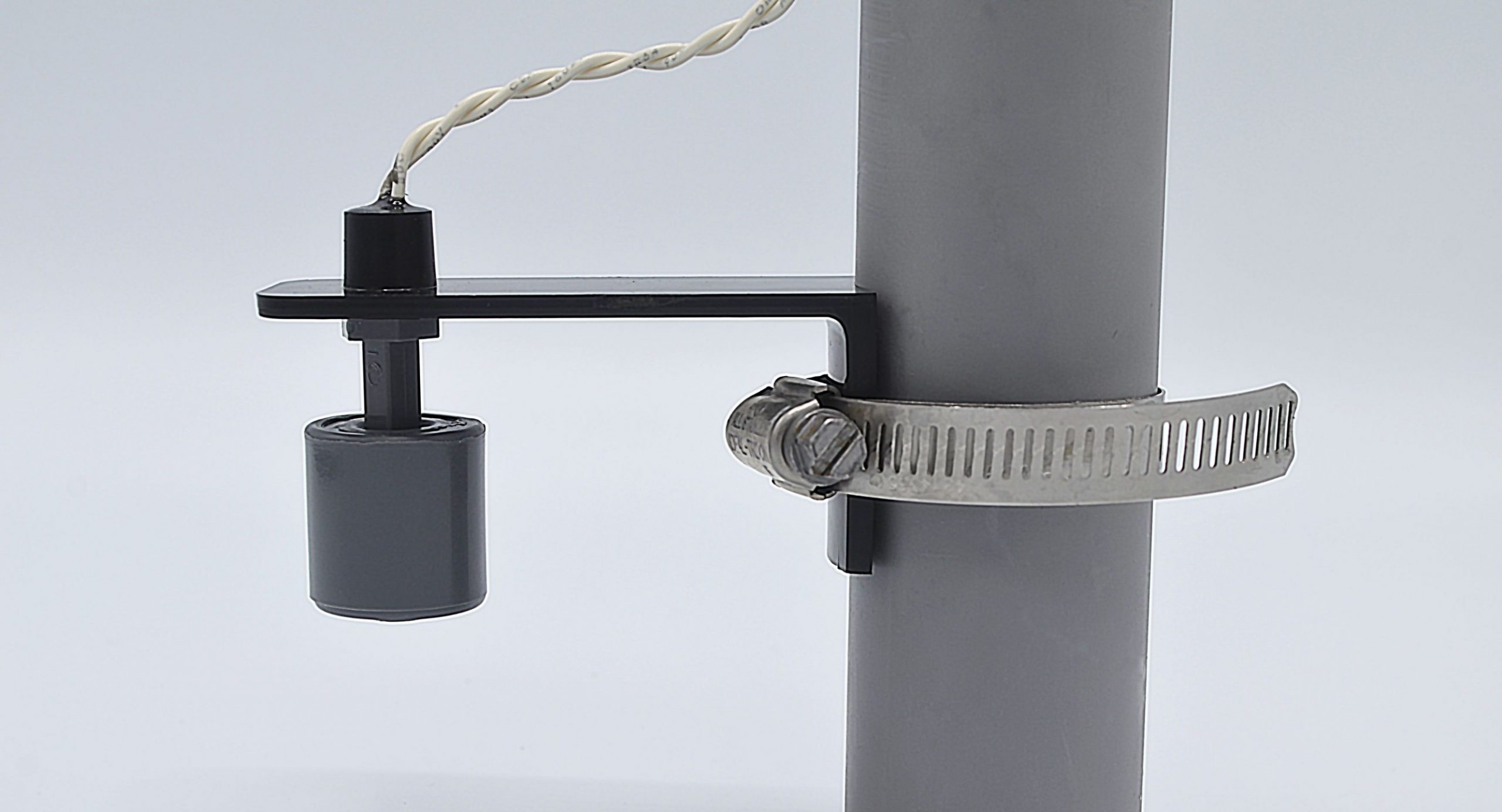 Features
Low cost.
Simple construction.
High reliability design.
Made of non-corroding plastic materials.
Stainless steel hose clamp for easy mounting.
Sealed reed switch provides high isolation when pump wiring breaks down.
Will operate totally submerged.
Unique reversible float allows for N.O. or N.C. switch circuit.
Fits virtually all sizes and types of return pipes.
Installation
Mount float slightly above point where the water level activates the sump pump.
Connect electrical leads to the applicable circuit.
Use of a water-tight splice is recommended.
Test to insure proper operation.
To change circuit from N.C. to N.O., remove "C" clip, reverse float, reinstall "C" clip.
When connecting to an inductive load an arc suppression device should be put in parallel with the load to avoid damaging the switch.